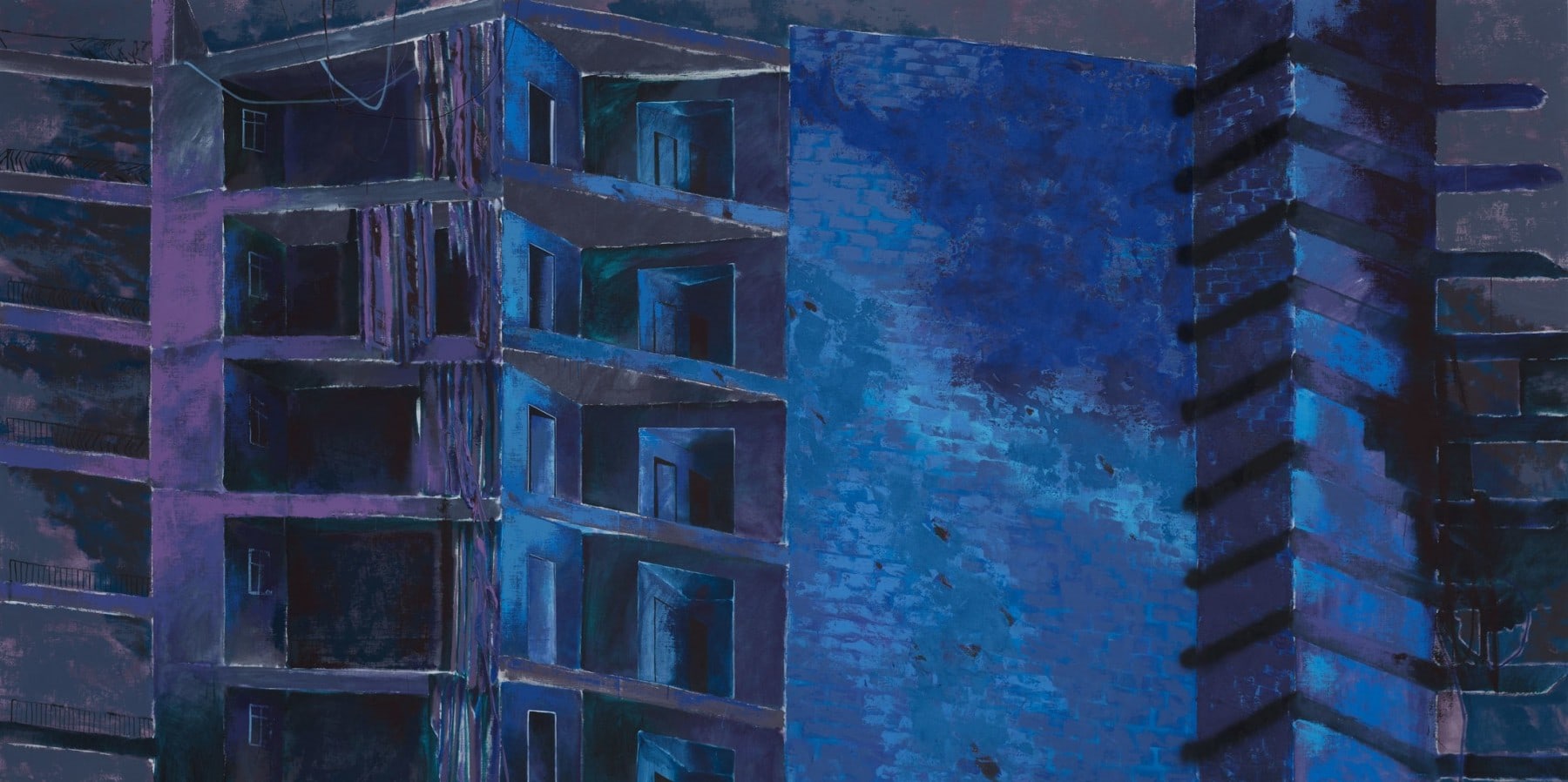 Of all of the exhibitions opening this month in Manhattan's Chelsea art scene, few galleries could claim to be showing an artist with a more unusual upbringing than Luhring Augustine's Mohammed Sami. The 39-year-old Iraqi-born painter is now having his first solo show in the USA.

Composed of 13 energetically crafted paintings and titled Muzzle of Time, the exhibition speaks directly to Sami's childhood in Baghdad, while simultaneously conveying his distance from that past, both geographically (he now lives in London) and emotionally. Sami sees his work as a combination of memories and triggers. The spark can be the littlest of things: a cup of coffee, a dress hanging in a closet. The recollections lie dormant until something reignites them; and then the work begins.
Walking through his exhibition, the viewer quickly realises that there is much more going on than merely working through a traumatic childhood; after all, he's lived through the Iran–Iraq conflict, the Gulf War and the US invasion. Sami's paintings are simultaneously studies in geopolitics, landscape, interior spaces and meditations on one's identity in times of conflict.

The lead painting in the exhibition, One Thousand and One Nights from 2022, reminds one of Van Gogh's Starry Night while simultaneously evoking CNN's relentless coverage of the Bush administration's 'Shock and Awe' campaign that kicked off the 2003 invasion. For stars, substitute explosions. One senses that for Sami, and others on the ground, those few nights of bombing will never be expunged from the mind.
Read ful article at worldofinteriors.com