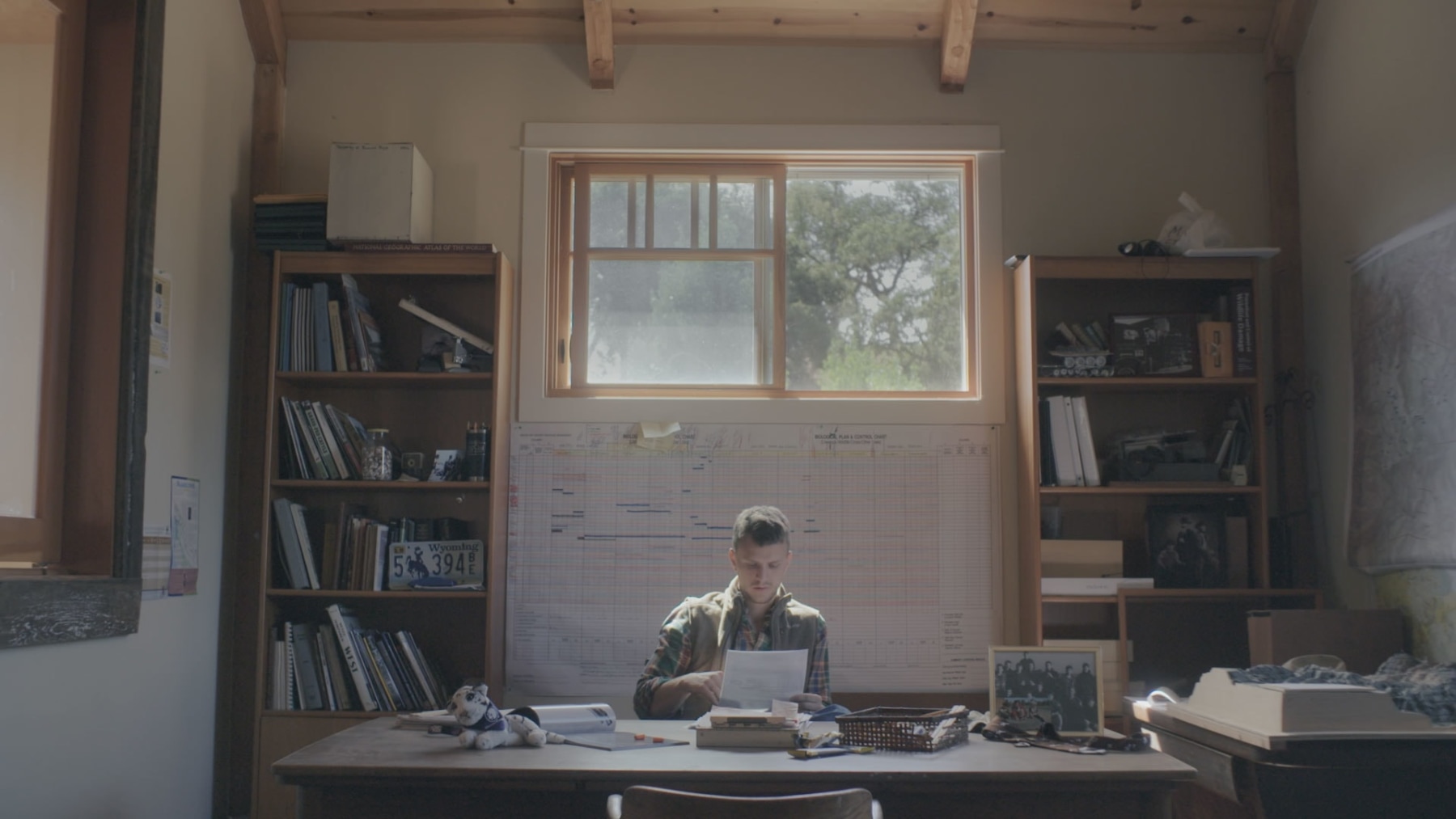 Buck Ellison: Little Brother.
Luhring Augustine March 17 through April 29, 2023
"Naturally, a point must be reached where the costs of organizing an extra transaction within the firm are equal to the costs involved in carrying out the transaction in the open market…" Ronald Coast, 1923
Closing at the end of the month, Buck Ellison's Little Brother is the latest in the artist's examinations of zones of white privilege through a distinctive, queer-inflected gaze. While previous exhibitions have tackled this diffuse topic in more general terms, Ellison has recently begun to home in on a particularly loaded nexus of religious and political conservatism with its roots in Michigan. Last year, as the the New York Times detailed, it was the expanded DeVos family. This year, it was the family's most controversial relative by marriage, the Navy Seal cum "defense entrepreneur" Erik Prince.
Ellison pocket show at Luhring consists of deluxe, oversized photographs of an actor Ellison hired to portray Prince as he might have appeared in the early 2000s—a seminal moment in the which Blackwater defense contracting firm received its breakout deal as part of George Bush's War on Terror. The photographs, well executed but deceptively familiar, draw self-consciously on tropes of the American collective masculine imaginary—a thru line connecting paintings of frontier woodsmen of the 19th century up through Boy Scout posters and LL Bean catalogues . How well these translate into the modern battlefields of the Middle East (or the Ukraine) one is left to wonder. But perhaps we are getting ahead of ourselves just yet.
Through Ellison's large format camera, we see the fictionalized Prince portrayed as a kind of reconfigured American nobleman—at home hunting, laboring, and relaxing on his vast estate in Wyoming. He casually dips his finger into Von Clausewitz's On War, a double citation of both the Armada Portrait of Queen Elizabeth (in which her casually placed finger denotes dominion over the American colonies) as well as Prince's own claim to have modeled his Afghanistan strategy on the approach of the 19th century British. Loaded surfaces indeed.
Read full article at whitehotmagazine.com