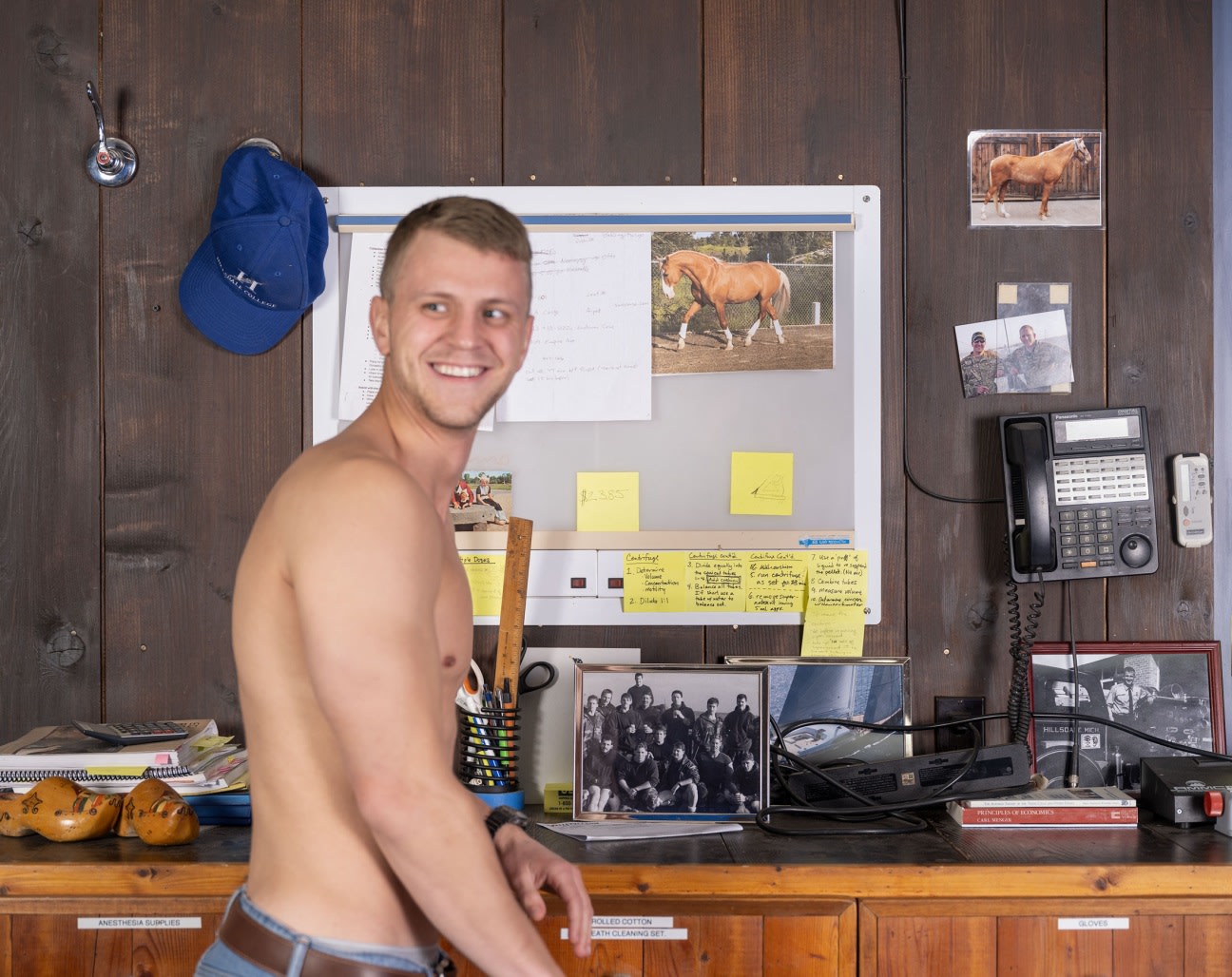 The billionaire mercenary is one of the most reviled men in America. He's also the subject of Buck Ellison's new show "Little Brother," which just opened at Luhring Augustine's Chelsea location in New York.
Buck Ellison never met Edgar Prince, the former Evangelical engineer turned manufacturing tycoon, his daughter, former U.S. Secretary of Education Betsy DeVos, or the rest of the Prince family for that matter—though he likely knows more about them than he ever would through any fleeting type of social interaction. The infamous dynasty, which counts inciters of extremist crusades across the socio-political spectrum, has been both the subject and object of Ellison's gaze for six years, a necessary turn given the visual artist's complicated fascination with American privilege. Several artifacts of these years of research are in "Little Brother," now on view at Luhring Augustine's Chelsea location.
Born in San Francisco, Ellison picked up a camera as a teen. He studied German and art at Columbia University, where he absorbed the writings of Jane Austen, Virginia Woolf, and Edith Wharton—novelists who parsed and probed the social codes and customs of their eras —before receiving his Masters at the Städelschule in Frankfurt. The artist now lives and works in LA, where he studies and recreates moments from others' lives—typically the wealthier kind—as if they were his own. Through the movie set-like productions where Ellison prescribes everything from the actors to the clothes they wear, the artist does not attempt to gloss over or rewrite the actions of his subjects. His tableaux, instead, are a study of the humanity behind their corruption, and a question to the audience if any sense of connection can be made. To do so, Ellison continues to burrow himself in documents, only now his materials have evolved from literary texts to encompass tax papers, too.
Read full article at culturedmag.com