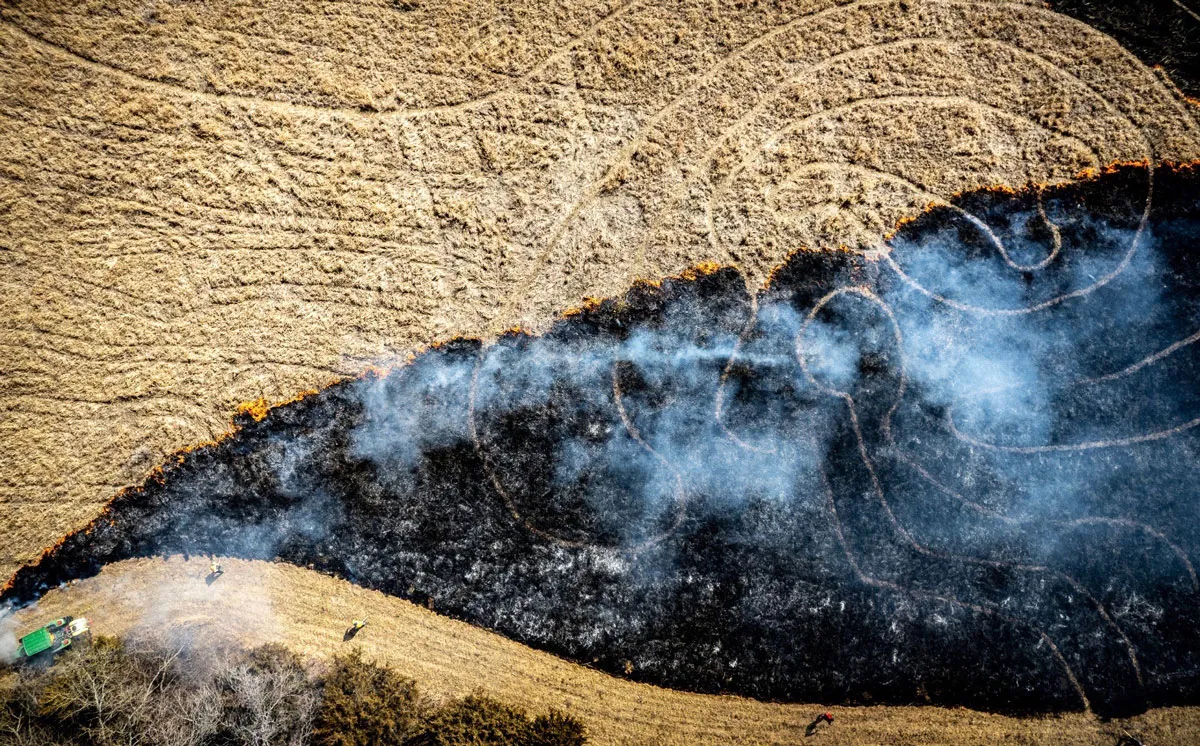 Eminent American artist Janine Antoni's "here-ing" labyrinth at the KU Field Station aims to foster listening, wholeness and healing of the body and the land
Referring to an artist's work as "trailblazing" may be a familiar figure of speech.
But the term can also be surprisingly tangible, as when an artist literally blazes an ornate trail in the natural world, all the while hopefully anticipating the collective footfalls that will ultimately determine the work's sustainability and importance.
Taking on such mantles of meaning is Bahamian-born American artist and MacArthur Genius Grant recipient Janine Antoni.
Since March 2022, Antoni has led the process of creating "here-ing," a walking labyrinth in Lawrence, Kansas, that will span three interconnected fields with respective paths replicating the anatomies of the outer, middle and inner human ear.
"We all hear all the time," Antoni said from New York. "But if I asked you how you hear, you probably couldn't tell me. We've been listening our whole lives, but we don't quite know how our ears work, right? It's as much wilderness to us as the woods is. That's fascinating to me.
"It's clear to me that we need to be better listeners in all ways. I'm using the ear for the labyrinth, but we need to listen with our whole body. It's a way to locate yourself. And with that sense of locating yourself in space, there's a sense of belonging. When you have that belonging, you start to care where you belong to." 
Read full article at kcstudio.org