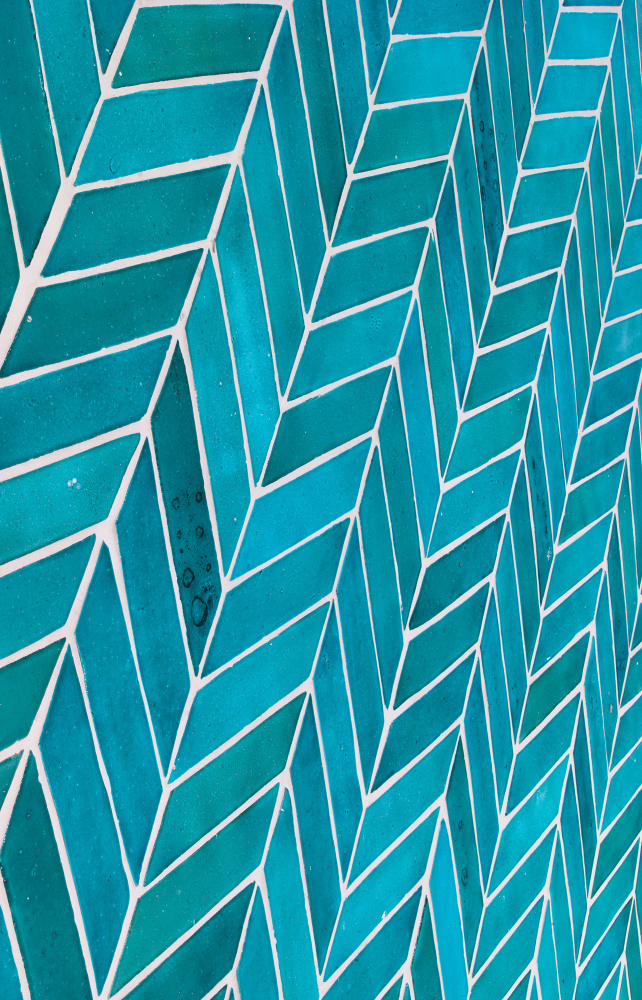 A new commission by Sarah Crowner for The Chinati Foundation opens on October 8, 2022 as a part of the 35th Annual Chinati Weekend in Marfa, TX.
Platform (Blue Green Terracotta for JC) is a major long-term site-specific installation commissioned by Chinati for its special exhibition building, and is comprised of over two thousand square feet of handmade tiles that are glazed turquoise blue, and were produced in Mexico by Cerámica Suro. Set in a chevron pattern and animated by pulsing lines of white grout, the tiles float above the gallery floor on a massive wooden platform and are dynamic with a strong sense of movement. Crowner intends for visitors to step up onto the platform, which she regards as an abstract painting, and become immersed in the saturated colors, glowing light, and tactility of the piece. Crowner's work will appear alongside an installation of sculptures and photographs by John Chamberlain—aka JC in the title's dedication.
For more information about the project, please visit The Chinati Foundation website.