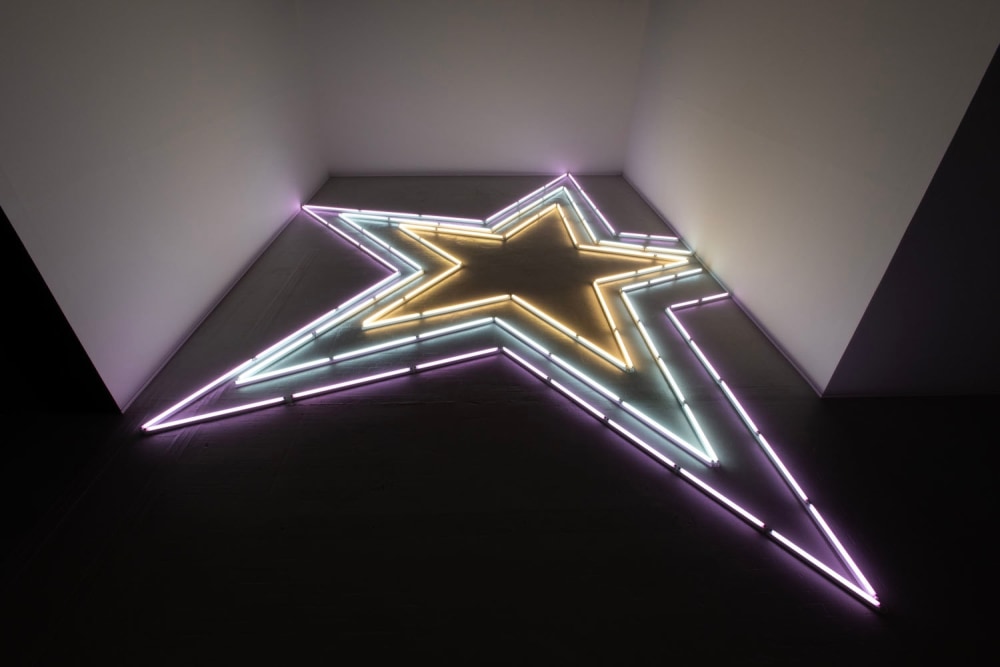 Mark Handforth is included in Au bout de mes rêves, a group exhibition of the The Vanhaerents Art Collection, on view at the Tripostal in Lille, France. The exhibition will open on October 6, 2023 and remain on view through January 14, 2024.
The exhibition follows in the footsteps of collaborations with the Collection Pinault in 2007 (Passage du Temps), the Saatchi Gallery (La Route de la Soie) in 2009, with the Centre National des Arts Plastiques (Collector) in 2011, gallery-owner Emmanuel Perrotin's 25th anniversary celebration in 2013 (Happy Birthday, Galerie Perrotin 25 ans), a 2014 exhibition featuring 18 Flemish collectors (Passions Secrètes, Collections privées flamandes), in 2017, on the 40th anniverary of the Centre Pompidou (Performance !), in 2021 with the Design museum Gent (Colors, etc.) and most recently with the Fondation Cartier pour l'art contemporain (Les Vivants) as part of 2022's Utopia. These exhibitions have brought together some of the biggest names on the international scene alongside emerging artists. They tell us about the guest collectors' stories and passions, offering an insight into the questions and contestations that the world inspires in them. Reflecting this collection, Au bout de mes rêves, showcased over the three floors of the Tripostal, is intentionally strong and socially aware, while still conveying a sense of light and wonder during these sombre times.
For more information about the exhibition, please visit the Vanhaerents Art Collection website.