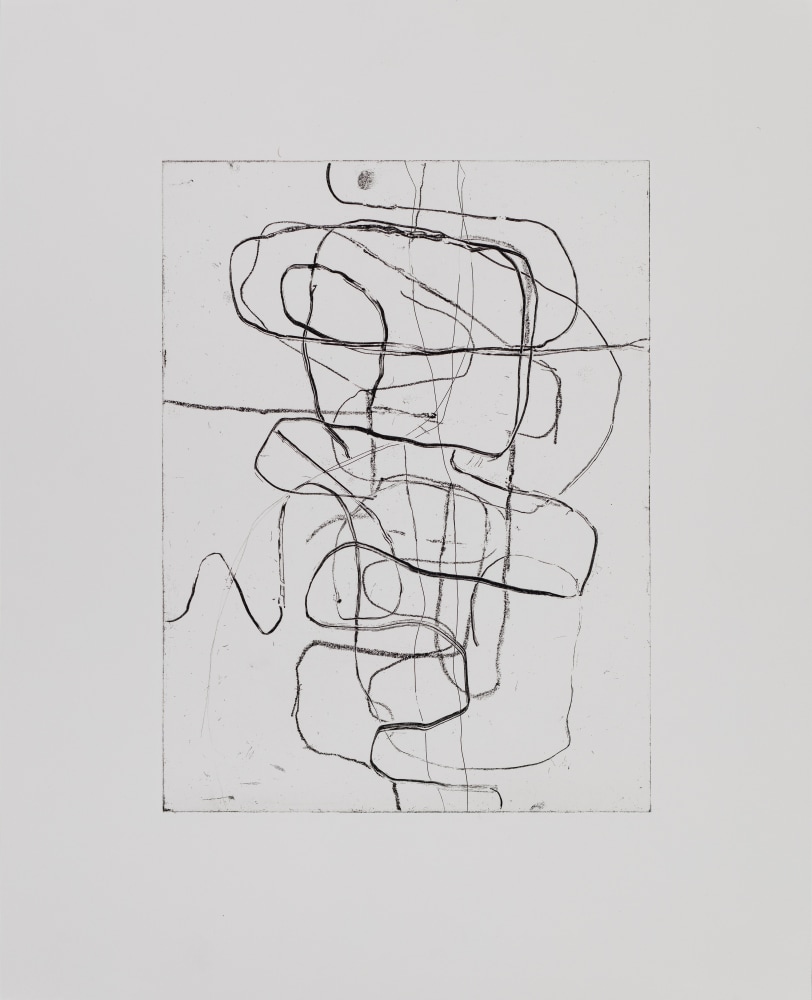 Work by Christopher Wool is included in New Ground: Jacob Samuel and Contemporary Etching, on view at the Museum of Modern Art (MoMA), New York, from October 29, 2023 through March 16, 2024. The exhibition will focus on the work of master printer and publisher Jacob Samuel and highlight Samuel's championing of the foundational printing technique of etching, his innovative approach to collaborating with contemporary artists, and works that push the limits of the medium.
Over the course of four decades, Samuel collaborated with more than 60 artists, traveling extensively to do so. Through a traditional but maximally flexible approach, he was driven to prove that etching could be a successful contemporary medium. The exhibition will draw from a range of these collaborative projects. Successive projects with Christopher Wool over the course of over twenty years are particular evidence of a generative partnership. New Ground will highlight Samuel's breadth of knowledge, historical expertise, and unwavering commitment, which made him an ideal partner for artists new to the medium.
For more information, please visit the MoMA website.